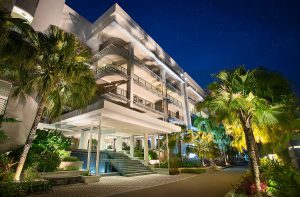 It is no secret that vacation rentals have become increasingly attractive to travelers compared to traditional hotels. Today, more travelers than ever have stayed in a vacation rental as an alternative to a traditional hotel during the past two years. But what about you? Ask yourselves why a hotel when you can rent an apartment? Here are 4 benefits you will get if you choose to stay in an apartment on your next trip.
Staying in a home instead of a hotel gives you a more local experience… If you want to experience the authenticity of a place, experience it like a local person. Renting an apartment in a true neighborhood is a straightforward way to feel like a local. Instead of staying in standardised hotel rooms, apartment rentals provide an opportunity for total immersion in another city. For instance if you are staying in a modern Langkawi apartment, every morning you could hop out to your local street vendor to get a fresh Roti or Nasi Lemak for breakfast. You will begin to feel like you really belong in the location you have chosen.
Staying in an apartment gives you more space… If confined hotel rooms are not your thing,you will welcome the additional space that apartments offer.Would you like to have extra rooms to unwind instead of being cramped up in one room.A vacation apartment can average 1300 square footage compared to 400 square footage for an average hotel room. You will realize very quickly how nice it is to come back after a long day of sightseeing to a home where you have extra space to lounge!